About Alexander Kohl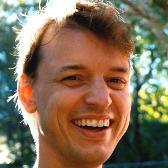 After a successful career in the corporate world, where I produced events for companies such as Adidas, BMW, and Citibank, I became increasingly interested in the non-corporate and sustainable small business world.
This newfound interest took root at the Clean Energy World Tour (which I produced for BMW in 2002) and bore fruit at the World Summit on Sustainable Development in Johannesburg that very same year, where I found my passion to make the world a more sustainable place to live for each of us.
I went on to produce the Sustainable Living Festival in Melbourne in 2004, an event which brought 120,000 visitors from all over the world and delivered the message of hope from sustainability to its participants.
After that I moved closer to Ocean and National Park and now live in Noosa, Australia with my wife and two daughters.
SolarPay was my first successful venture, growing to 22 employees within 12 month of starting it. I accepted an offer to sell the business. Then systemised a friend's business and increased revenue fivefold within a few months. Jet Bookkeeping, morphing into Jet Convert after a year is my third real venture.